The Friends of Densmore 2022-2023
The Friends of Densmore support the maintenance and restoration of this beautiful and historic 1902 building with their contributions. We truly appreciate their ongoing support! Reader, you can help by clicking on the link below: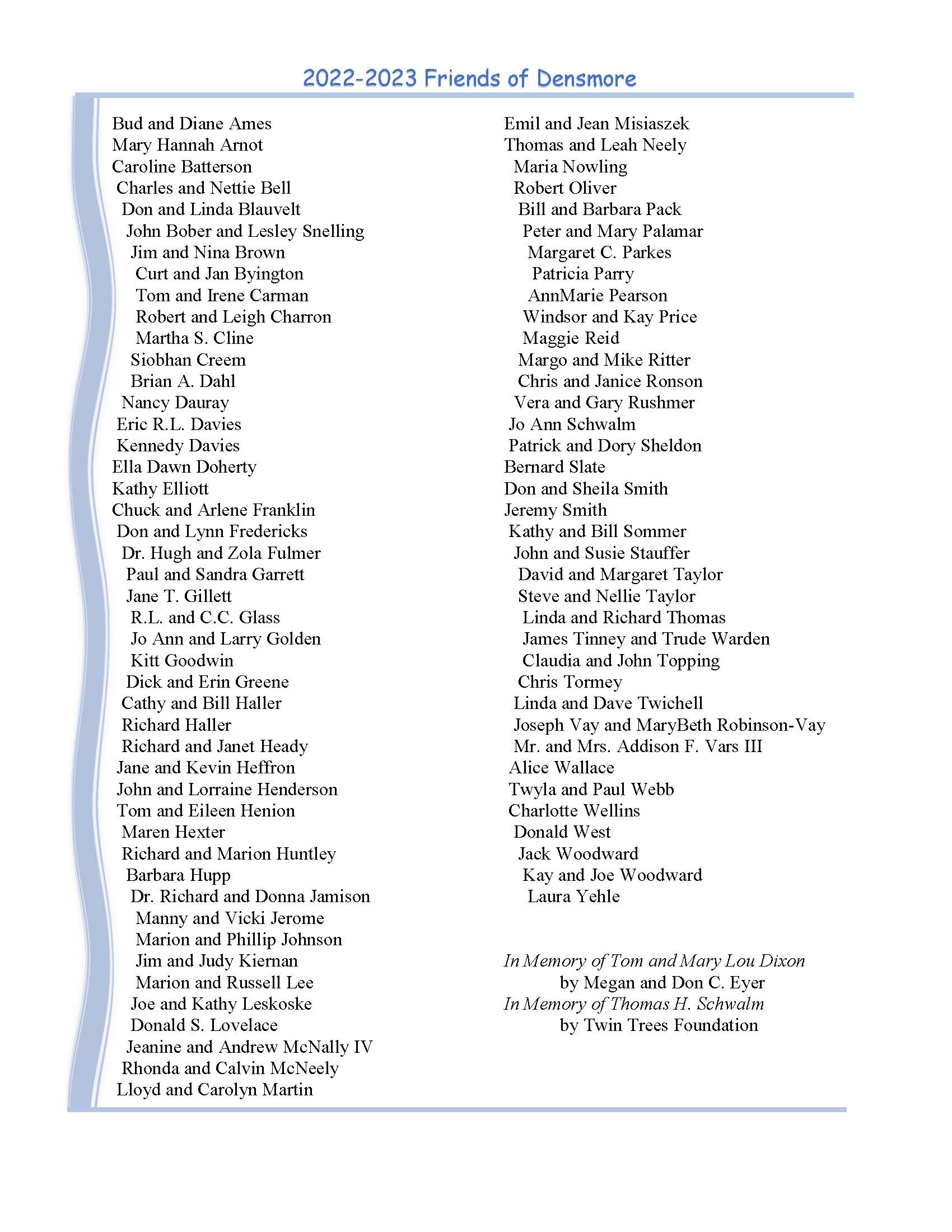 If you find that your name is not listed as you would like it to be, please call 609-957-0917 and we will make it right. Thanks!